Tesla is recalling hundreds of thousands of vehicles in the U.S. over concerns its Full Self-Driving (FSD) software could cause crashes.
The announcement was made by the country's auto safety regulator, NHTSA, which has been investigating the company's self-driving systems.
watchdog says teslaSoftware allows vehicles to "drive over the speed limit or through intersections
in an illegal or unpredictable manner", increasing the risk of accidents.
The recall involves 2016-2023 Model S, Model X, 2017-2023 Model 3, and 2020-2023 Model Y vehicles equipped with FSD Beta software.
It is unclear whether the alert will affect Tesla vehicles in other countries, including the United Kingdom.
"Tesla will release over-the-air (OTA) software updates for free," NHTSA said.
Tesla said it was not aware of any injuries that could be related to the recall issue.
"This feature may violate local traffic laws or customs when performing certain driving maneuvers,"
The regulator explained.
"Potentially problematic situations include driving or turning through certain intersections during amber traffic lights, and changing lanes from certain turn-only lanes to continue straight.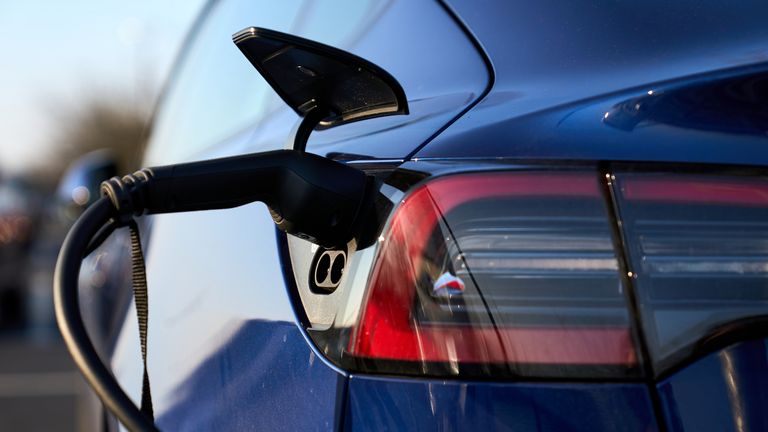 "The system may have responded inadequately to changes in the posted speed limit, or did not adequately account for the driver adjusting the speed of the vehicle to exceed the posted speed limit."
Read more business news:
Royal Mail warns on jobs and pay as unions get new strike mandate
Bulb bailout costs for taxpayers plummet after Octopus supply deal with government
Last year, Tesla recalled nearly 54,000 U.S. vehicles for the same software that could cause certain models to stop too slowly.
Tesla and NHTSA say FSD's advanced driving features don't make the car self-driving and require the driver to focus.