Unsafe e-bike and e-scooter batteries and chargers have sparked an "alarming spate" of fires.
According to freedom of information data obtained by insurance company Zurich, the number of fires caused by batteries jumped by almost 150% last year.
Firefighters in London were involved in 88 fires involving e-bikes last year, an 80% increase on 2021.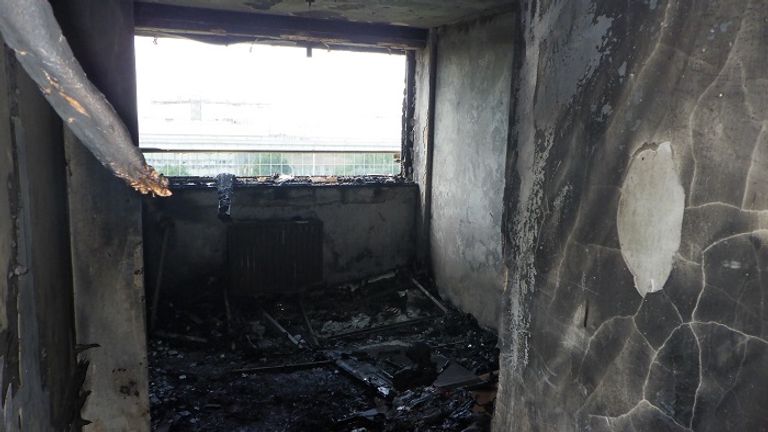 Fire Safety Assistant Commissioner Charlie Pugsley said the equipment was often stored in public areas and corridors, blocking people's only means of escape, meaning the situation could quickly become serious.
"When these batteries and chargers fail, they can be very aggressive," he said.
Consumers are therefore warned to only buy e-bikes and electric scooter from a reputable retailer. These vehicles will display a valid UKCA or CE marking.
Christine Heemskerk, chief product safety officer at the Chartered Trading Standards Institute, said individuals needed to be "really sure" of the source of a product and that it was using the correct charger and the correct battery.
The fires were attributed to non-complaint lithium-ion batteries, which were imported by businesses and did not comply with UK product safety laws.
Alonso Elcira, trading standards manager for the London Borough of Islington, warned that businesses were at risk if they continued to make mistakes.
"We recommend that anyone selling these devices test them to ensure they comply with product safety laws. If something goes wrong, there are consequences. Businesses could be sued and the public could be at significant risk of harm," they said .
Privately owned e-scooters are still illegal in public places in London, but it is not illegal to buy them.
Electrical Safety First chief executive Lesley Rudd called on the government to regulate online markets to "better protect the public".
In June last year, data provided by the Ministry of Communications showed that Accidents involving e-scooters tripled from previous year.
For the year ending June 2022, there were 1,349 recorded collisions and 1,437 casualties, up from 978 crashes and 1,033 casualties recorded the previous year.