Terrorism experts are investigating an attack involving a New York police machete that injured three officers.
Around 10 a.m. on New Year's Eve, a man brandishing a weapon attacked police officers at the city's main Times Square festivities outside the security cordon.
Police Commissioner Keechant Sewell told reporters: "A 19-year-old man approached a police officer for no apparent reason and attempted to strike him in the head with a machete.
"The man then struck two other officers in the head with the machete."
It is understood one of the targets, who was not seriously injured, hit the suspect in the shoulder, allowing him to be arrested.
None of the three officers were life-threatening. One had a fractured skull, while the other was said to have suffered deep wounds.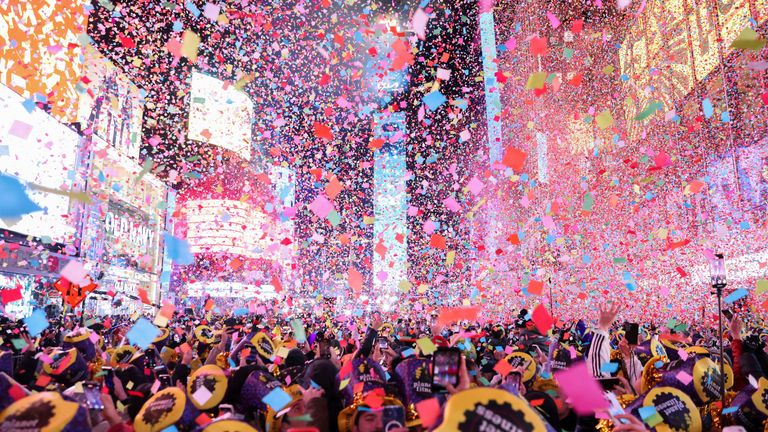 A motive has yet to be determined.
But law enforcement officials are said to be investigating whether the man who allegedly attacked police officers had previously posted online what they called jihadist articles, and whether he had traveled to New York City to deliberately target officers.
NBC News, a unit of Sky News, reported that the FBI's Joint Counterterrorism Task Force is participating in the investigation.
Celebrations in Times Square were not met with emergency services' response to the attack.
Police believe no one else was involved.