The former British boss of McDonald's has been accused in the US of making false and misleading statements to investors about his relationship with employees of the fast food giant.
Stephen Easterbrook, 56, was fired as chief executive in November 2019 over an inappropriate personal relationship with a McDonald's Employee violates company policy.
However, the severance agreement with McDonald's allows him to keep millions of dollars in substantial equity compensation that would otherwise be forfeited because it says his firing was without cause.
The US Securities and Exchange Commission (SEC) said Mr Easterbrook's separation agreement was worth more than $40m (£32.8m).
Through an internal investigation, McDonald's later discovered that Mr. Easterbrook had other undisclosed inappropriate relationships with other McDonald's employees in July 2020.
The burger chain sued him in August 2020, alleging he covered up ties to employees and destroyed evidence.
The SEC said Mr. Easterbrook was either aware or recklessly unaware that he failed to disclose further violations of company policy prior to his dismissal, which would have affected McDonald's disclosures to investors related to his departure and compensation.
"When corporate officials undermine internal processes to manage their personal reputations or enrich themselves, they violate a fundamental duty to shareholders, who are entitled to transparency and fair dealing from executives," said Gurbir Grewal, director of the SEC's Enforcement Division.
"Easterbrook allegedly concealed the extent of his misconduct during the company's internal investigation, undermined the trust of shareholders, and ultimately misled shareholders."
Mr Easterbrook did not admit or deny the SEC's findings, but agreed to the agency's cease and desist order, which carries a five-year ban on officers and directors and a $400,000 (£328,000) civil penalty.
The SEC also charged McDonald's with failing to disclose its discretionary decision to fire Easterbrook without cause.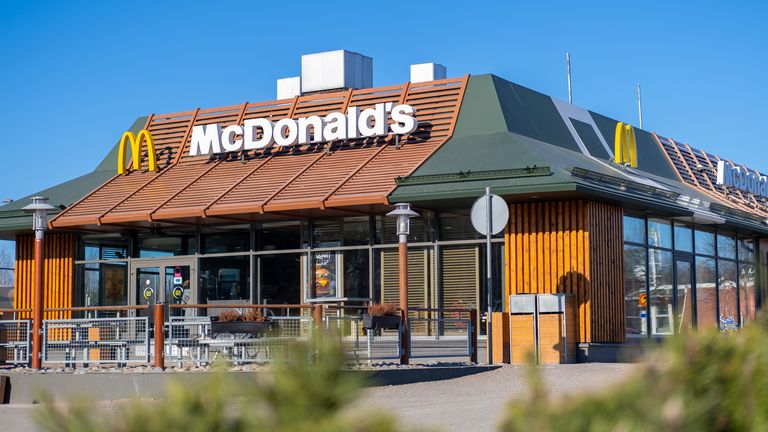 But U.S. federal regulators have not fined the fast-food chain, citing its cooperation throughout the investigation and successful efforts to recover Mr. Easterbrook's damages.
At the end of 2021, Mr Easterbrook agreed to return $105m (£86.2m) in cash and stock awards to the company.
"The SEC's order reinforces what we have said before: McDonald's hero Steve Easterbrook is responsible for his misconduct," the SEC said.
"We're proud of our strong 'speak up' culture, which encourages employees to report any employee (including the CEO) that falls short of our expected behavior."