Spanish police have arrested one of the FBI's most wanted men in a raid in Madrid.
This man, it is said, originated from new Zealandwant to be in us Accused of sexual exploitation, sexual assault and indecent imagery of children.
Spanish police said the man, identified only as MJP, was also wanted for illicit profit.
He is said to have earned more than $17 million through his alleged crimes.
The man was arrested at a hotel in Madrid after registering using one of his false identities.
Earlier, the FBI, US Marshals and Interpol launched a joint operation in Spain.
Spain's National Police posted a video of the arrest on Twitter on Sunday.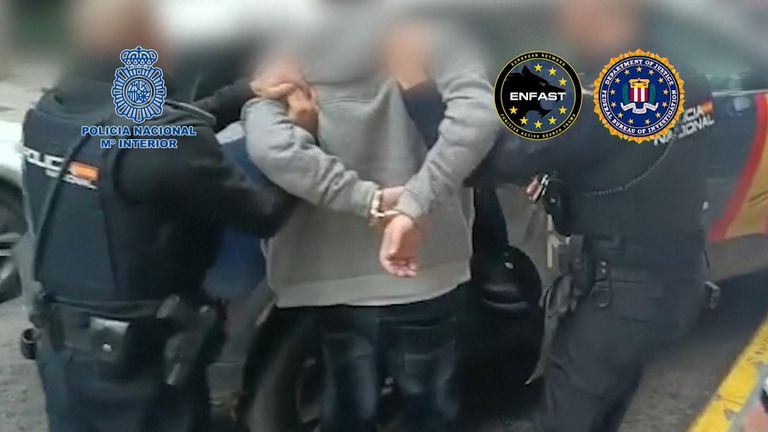 U.S. prosecutors charged the man with engaging in pornography that deceptively recruited minors and young women and made more than $17 million in the process.
He allegedly paid other women to "lure" his victims and convince them not to publish the recorded material.
According to the testimonies of the alleged victims, they were sometimes forcibly held at the recording location and not allowed to leave until they complied with the producer's demands.
In some cases, they were allegedly forced to perform sexual acts they had expressly refused.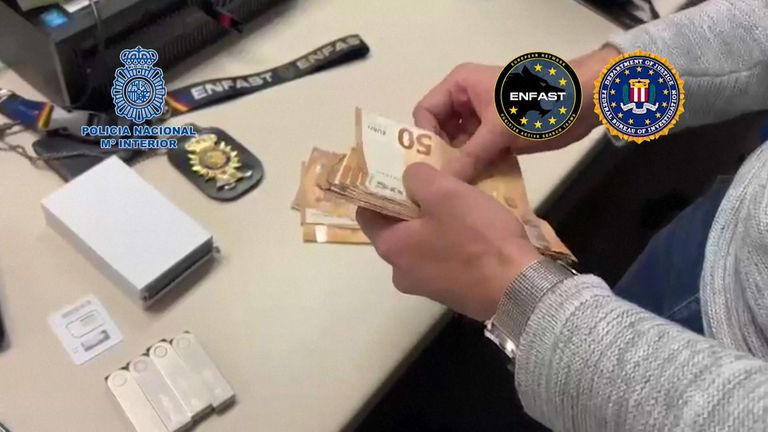 The content ended up on pornographic-themed websites, prosecutors said.
In September, US authorities issued an international arrest warrant and the FBI listed him as one of 10 "Most Wanted".