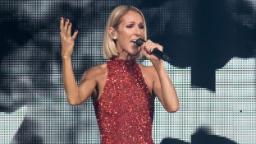 CNN
—

Near, far, wherever you are, you'll be annoyed that Celine Dion wasn't included in Rolling Stone's list of the 200 greatest singers of all time.
Published on New Year's Day, the list ranges from Aretha Franklin to Rosalía and other artists known for their singing prowess.
But some on social media pointed out what they thought was a huge mistake — Dion wasn't on the list.
"Respectfully, excluding Celine Dion, arguably the best vocal technician of all time, is bordering on rebellious on this list," says producer, promoter and recording artist Jamie Milbert tweeted.
There were also complaints that others, including Dionne Warwick, Diana Ross and Sting, were not included.
The publication seemed to anticipate the arrest.
"Before you start scrolling (and commenting), remember this is a list of greatest singers, not greatest voices," the intro notes. "Talent is impressive; genius is transcendent."
Dion recently announced that she will be postponing several European tour dates after being diagnosed with a neurological disorder that doesn't allow her to "sing the way I'm used to."
According to the National Institute of Neurological Disorders and Stroke, her Stiff Man Syndrome is "a rare progressive syndrome that affects the nervous system, particularly the brain and spinal cord."
CNN has reached out to Rolling Stone for comment.