A Briton will become the European Space Agency's first disabled astronaut.
John McFaul, from Frimley, Surrey, has been chosen ESA Join its training program and possibly become the first disabled person in space.
The 41-year-old lost his right leg in a motorcycle accident at the age of 19 and went on to represent Great Britain and Northern Ireland at the Paralympics.
According to ESA, no major Western space agency has ever sent a "quasi-astronaut" into space.
Mr McFaul will join a space training corps to see if he can become the first disabled person in space.
British astronomer Rosemary Coogan has also been named to the new cohort.
Ms Coogan holds two Masters degrees from the University of Durham and a PhD in Astronomy from the University of Sussex.
She is one of six career astronauts joining the ESA workforce as a permanent staff member.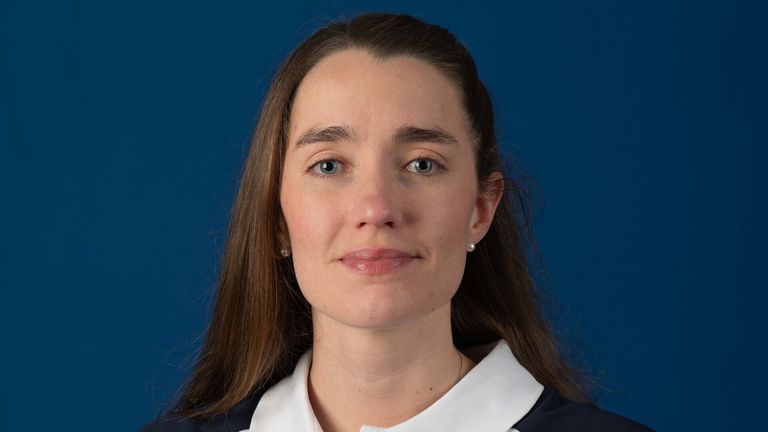 Megan Christian, who was born in the UK and studied in Australia, successfully completed the astronaut selection process and will become a member of the ESA astronaut reserve team.
They are among more than 22,500 candidates who applied, a list that includes more women than ever before and about 200 people with disabilities.
After a comprehensive screening phase, approximately 1,361 people were invited to participate in the second phase of ESA's astronaut selection. In the third phase, the list of candidates was narrowed down to just over 400 candidates.
During ESA's last astronaut recruitment in 2008, 8,413 provided medical certificates and completed their online applications.
These include Tim Peake, who became the first British astronaut to join the ESA Corps.
Shortlisted candidates have undergone rigorous screening over the past year.
Dr Paul Bate, chief executive of the UK Space Agency, said: "This is an important day for the UK Space Agency, our space sector and the country as a whole.
"Through our investment in the European Space Agency, the UK plays a leading role in space exploration and works with international partners to harness the unique advantages of space for the benefit of life on Earth."
"Space has an incredible motivating power and I am sure Rosemary, John and Meghan will be heroes to many young people and inspire them to strive for the stars.
"It's also important to remember that behind every astronaut, there is a dedicated team, including in the UK, working behind the scenes to achieve an incredible feat."